this mounts your notchmaster to a work bench equipped with an 2″ receiver. this makes it possible to have your notch master mounted solid but be able to rotate it into what ever position is needed. this is great to have when notching larger pieces of tube, like when working on a main hoop or some other awkward part of your project.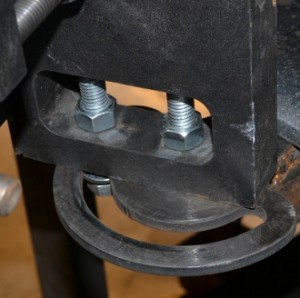 this mount allows the notchmaster to rotate 180 degrees.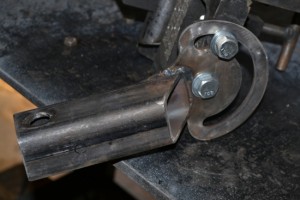 mounting plate is made from 1/4″ plate and is mig welded to the 2″ tube.
introductory price is $38.00 plus shipping
notchmaster is not included