This is how the car was at time of purchase.
First thing done on the car was replacing the fiberglass with used OEM panels.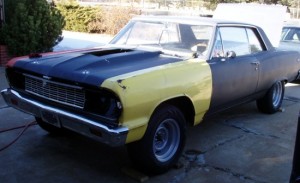 A big block was fitting after the frame had been modified for the larger motor.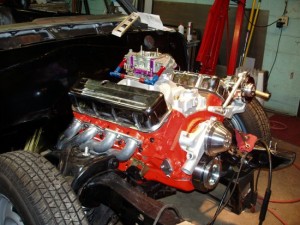 After years of neglect the trucks floor was rusted completely through in several places.
the original floor was competently removed
all new steel was used to replace the rust truck floor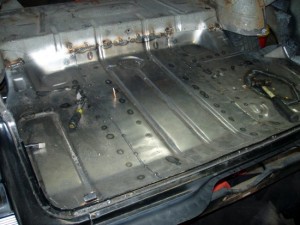 the fuel tank under the car has been replaced with a high flow style fuel cell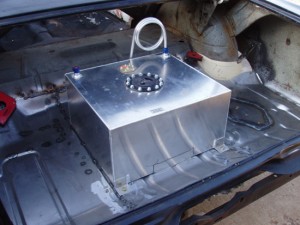 in preparation for the power coming from the new big block motor we built a set of fully boxed lower control arms and a set of adjustable upper control arms.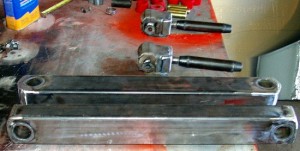 The big block motor used in this build came from a NOS crate. It had never been removed from its create since being built by GM so we decided to take it apart and double check everything was okay. this tag was attached to the motor by GM when they packaged the motor
while the motor was apart updated style pistons were installed. we had the motors rotating accessibly balanced while replacing the pistons.
A aluminum radiator was used to cool the motor along with a set of electric fans. we built new mounts to hold the radiator into the car and also built a bracket to hold the fans against the radiator. These parts are made from 12 gauge cold rolled steel and have been punched with a dimple die to help reduce weight and increase strength.