Exit Ø Customs offers two types of welding services
Mig welding is an industry standard for mass production of metal products. Mig welding produces a nice weld with an raised bead as the process involves constantly adding materiel onto the base materiel to create the weld. Mig welding requires slightly less preparation and time to complete an weld.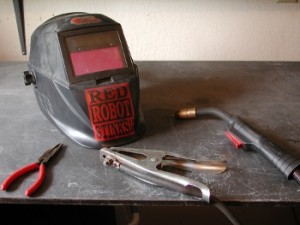 Tig welding is known for being not only a strong weld but the most attractive of all types of welding. Tig welding is the preferred method of welding for parts needing to maintain a high tolerance of fit and finish. Tig welding can be done on both ferrous and non ferrous materials. Tig welding requires the most preparation and time to complete an weld.